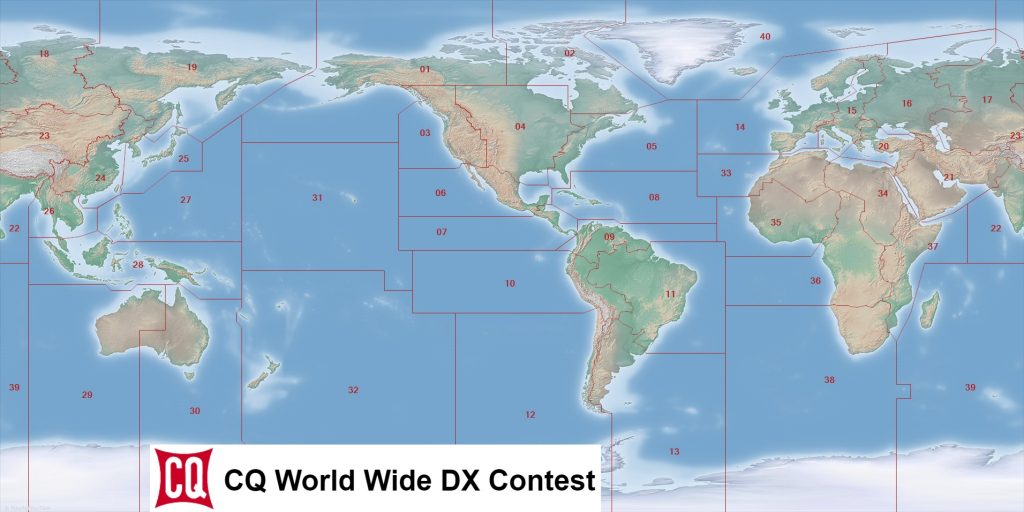 Special stations in de CQ WW SSB Contest komend weekend.
Komend weekend 30 oktober 2021 van zaterdagmorgen 0000 GMT tot en met zondagavond 2359 uur is het weer tijd voor de CQ WW SSB Contest. Zie ook op https://www.cqww.com/
Dit is zo'n beetje de contest met de meeste deelnemers wereldwijd. Vandaag hoorde ik al stations opbouwen en testen vanaf bijvoorbeeld CT9, Madeira Island (call komend weekend: CQ3W). Is er een lijst met wat te verwachten zodat we kunnen uitkijken naar een bepaalde DXCC entiteit? Ja die is er. Kijk op: https://www.ng3k.com/misc/cqs2021.html
Geen liefhebber van contesten? Dan is er zeker reden om eens op 12, 17 en 30 meter te kijken of de seinsleutel (en de vaardigheden) op te poetsen, digitale modes te proberen of andere activiteiten te ontplooien.
73, Jaap Verheul PA3DTR