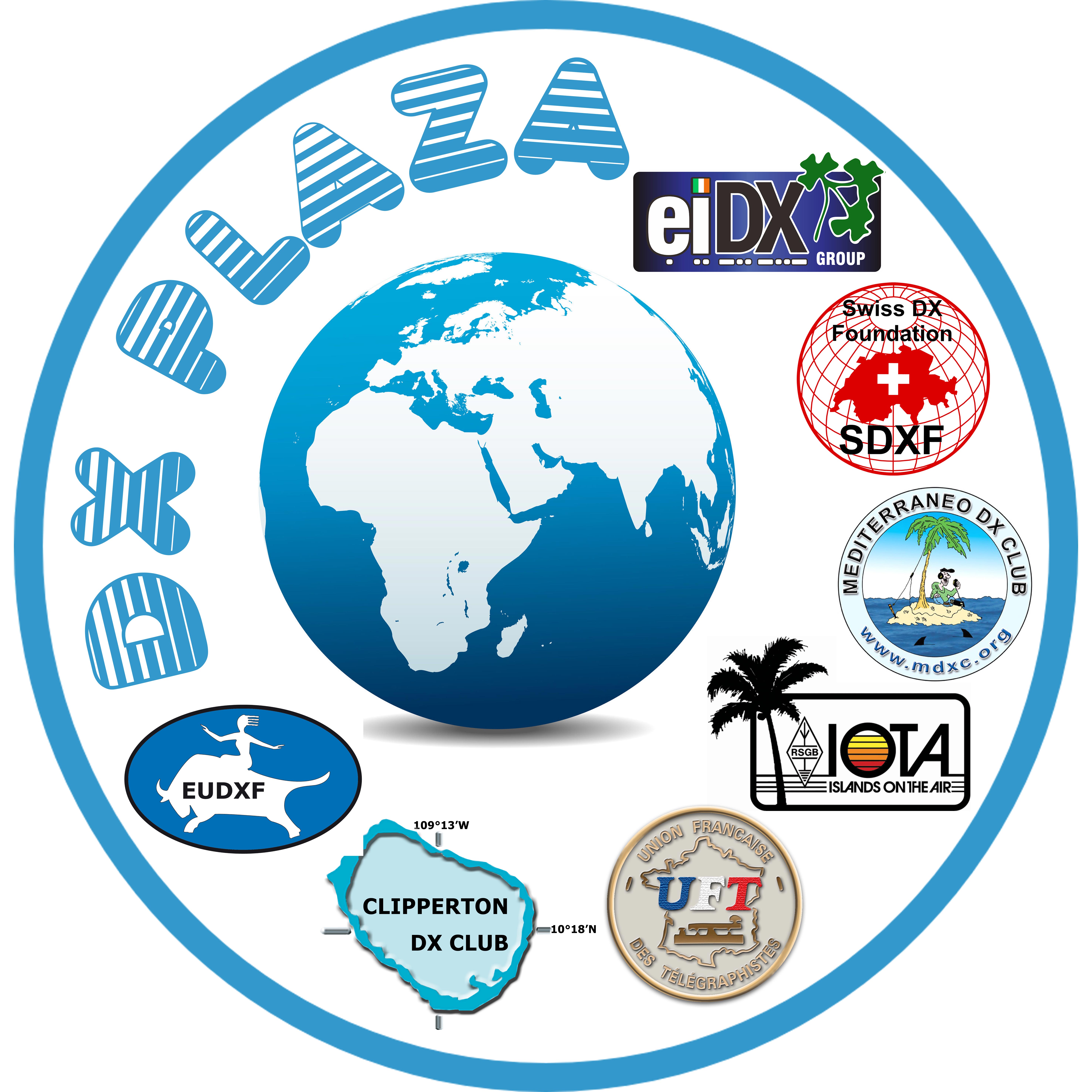 De HAM RADIO staat traditioneel bekend als het ontmoetingspunt voor de vele DX geïnteresseerden van over de gehele wereld. Dit geld zowel voor diegenen die zeldzame landen (entities) of eilanden activeren als ook voor de DX-ers die alle moeite doen om ze daar te werken.
Veel van deze DX-ers zijn lid van nationale of internationale clubs en verenigingen, die als hoofddoel hebben het financieel ondersteunen van DX expedities. Veel van deze clubs en verenigingen zijn al vele jaren te vinden op de HamRadio.
Amateur Radio on Tour – het motto van de HAM RADIO in 2019 – verwijst direct naar de DXers.
Toevallig hebben een aantal van deze groepen dit jaar besloten dit jaar hun stands bij elkaar te zetten in plaats van verdeeld te zijn over de gehele hal. Zo is dus de DX – Plaza ontstaan.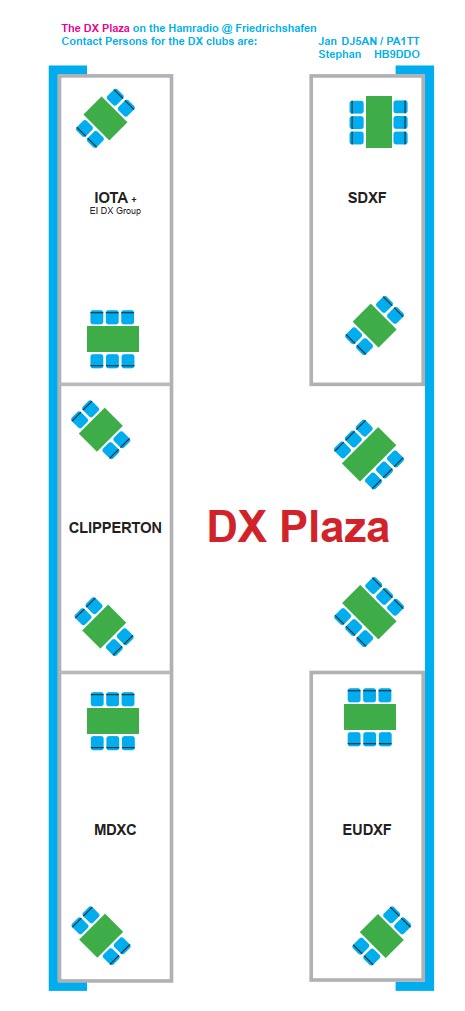 Deelnemers aan de DX-Plaza zijn:
European DX Foundation – EUDXF
Swiss DX Foundation – SDXF
Mediterraneo DX Club – MDXC
Islands on the Air Ltd – IOTA
Clipperton DX Club – CDXC
EI DX Group
Het idee achter de DX – Plaza is het promoten van gesprekken en contacten tussen de DX geïnteresseerden en tevens het bevorderen van de dialoog tussen de diverse groepen. We denken dat dit initiatief succesvol zal zijn, zo dat we ook de komende jaren door zullen gaan met de DX plaza, waarbij we een uitbreiding met nog meer deelnemende groepen niet willen uitsluiten.
We hopen vele bezoekers te verwelkomen om interessante gesprekken met hun te hebben.
Jan, PA1TT,   Stephan, HB9DDO